Venue & Hospitality
Pacific Gateway Hotel at Vancouver Airport, 3500 Cessna Dr, Richmond, BC V7B 1C7, Canada
Conference Dates:
Hotel Services & Amenities
Audio/Visual Equipment Rental.
Business Center.
Business Phone Service.
Complimentary Printing Service.
Express Mail.
Fax.
Meeting Rooms.
Office Rental.
Photo Copying Service.
Secretarial Service.
Telex.
Typewriter.
Video Conference.
Video Messaging.
Video Phone.
ATM.
Baggage Storage.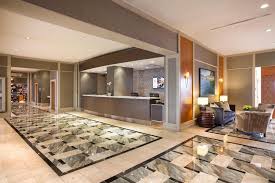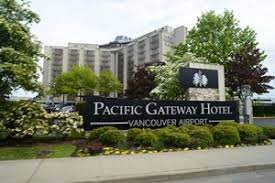 Transportation
PCM Forum Alcalá is located in the Unesco World Heritage Site Alcalá de Henares, the home city of Cervantes. The hotel is located in a quiet area by the ramparts, while still being just 5 minutes drive away from the city's old town where you will find many leisure activities
Route Map
"https://www.google.com/maps/embed?pb=!1m28!1m12!1m3!1d20858.79159767443!2d-123.17853151019378!3d49.19393957201994!2m3!1f0!2f0!3f0!3m2!1i1024!2i768!4f13.1!4m13!3e6!4m5!1s0x54860b348627a39b%3A0xba68ccac86348084!2sVancouver%20International%20Airport%20(YVR)%2C%20Grant%20McConachie%20Way%2C%20Richmond%2C%20BC%2C%20Canada!3m2!1d49.1966913!2d-123.1815123!4m5!1s0x548674d99b27ee73%3A0xe0a93e540488a66c!2spacific%20gateway%20hotel!3m2!1d49.191176!2d-123.1405315!5e0!3m2!1sen!2sin!4v1665985050450!5m2!1sen!2sin
About City
Vancouver is located on the mainland of North America, in the south west corner of British Columbia, which is the westernmost of Canada's ten provinces. Greater Vancouver is made up of 21 municipalities that occupy 2,930 square kilometres on and around the Fraser River delta. The City of Vancouver is one of them.
Vancouver City is on the western-most part of a peninsula that is a major extension of the Fraser River's delta. The delta juts into a part of the Pacific Ocean, separating Vancouver Island from the mainland, called the Strait of Georgia. Several self-governing urban areas called municipalities make up Greater Vancouver. Five of them - Burnaby, New Westminster, Coquitlam, Port Coquitlam and Port Moody - are east of Vancouver. Several more municipalities are to the north of Vancouver, separated from it by Burrard Inlet, which is the main waterway for Canada's largest western port. These five municipalities are West Vancouver, Lions Bay, North Vancouver, Belcarra and Anmore, and are collectively known as the North Shore. They are all nestled on the slopes of the majestic Coast Mountain range; mountains that form the northern edge of the Vancouver metropolis, and are a major part of its spectacular views.
The southern boundary of the City of Vancouver is the North Arm of the Fraser River, one of the largest rivers entering the Pacific. On the opposite shore of the Fraser River are the lowland Greater Vancouver municipalities: Richmond, Delta, Surrey, White Rock and Langley. Thirty-eight kilometres (24 miles) south of downtown Vancouver is the Canada-US boundary. Across the Strait of Georgia and 96 km (60 miles) to the south-west is British Columbia's capital city of Victoria, on the southern tip of Vancouver Island. Vancouver is almost exactly halfway between Western Europe and the Asia Pacific countries.